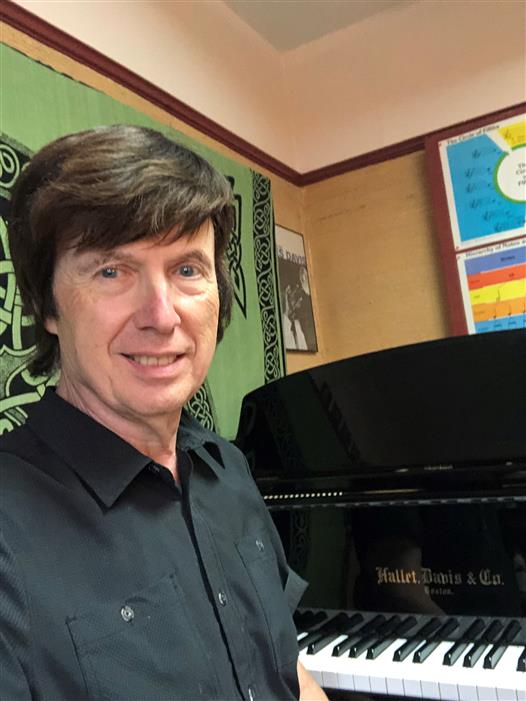 Wyatt L. Burger, NCTM, MPT
Member:
Music Teachers National Association
Oregon Music Teachers Association
Master Piano Technicians of America
Wyatt Burger began piano lessons at age 4, studying piano first with his grandmother, Emma Woodard, and later with Gary Rupert, Pamela West-Mann, and Dr. Marlene Thal. He attended the University of Oregon where he received a degree in music with emphasis in piano performance, music theory, and composition. He has participated in masterclasses by concert pianists Andor Foldes, Bela Siki, and Loren Hollender.
Wyatt is an active member of the Oregon Music Teachers Association - Eugene District, having served as District Recital Chair, Certification Chair, Program Chair, and as a member of the Hult Center Recital Committee. He is currently District Treasurer and chair of both the annual Festival of Popular Music and Beverly Soule Memorial Scholarship Fundraiser Recital.
Wyatt currently teachers at Harmony Roadhouse Music Studios in Eugene, and at his home-studio in Cheshire.